What Makes Cornerstone Unique?
We are a trusted and disciplined business development practice intently focused on client success. We routinely produce measurable results for our valued clients who choose to invest in Building a Better Business.
Cornerstone is . . . and Cornerstone is not . . .
Cornerstone is . . . a fiercely loyal and trusted business development practice that joins Chris Hunter's 20-plus years of corporate management experience with 15 years of business consulting experience and his access to world-class tools and resources.
Cornerstone is not . . . an accounting firm, bank or law firm. We do, however, have a deep understanding of financial statements, finance and corporate governance.
Unlike accounting firms, banks or law firms, we offer clients a deep understanding of operations, people management and marketing that improve client's results. We encourage clients to work closely with with their CPAs, bankers and attorneys and will gladly make a referral if a client does not have one or more of these important professionals helping your business.
Cornerstone is not . . . an out-of-town management consulting firm that flies into town, charges a bundle and then leaves.  All too often, we hear about a business owners stuck with an empty wallet and standardized solutions.
Cornerstone proudly stands beside its clients all the way through the process of Building a Better Business.
Lastly, unlike many professional service firms, Cornerstone prefers not to charge by the hour.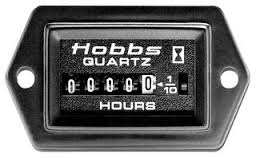 We find the 'hourly meter' can be counter productive to building trust which, by its very nature, requires time to earn. Where possible, we prefer working on a retainer or fixed-price project basis so that our valued clients have greater control over the timing of their business development investment. (For more insight on how we view our clients' business development investment, see "Thoughts on Pricing" .)
The Bottom Line
Cornerstone delivers measurable, profitable results for its clients desiring to Build Better Businesses.